Kanchipuram (28 Oct)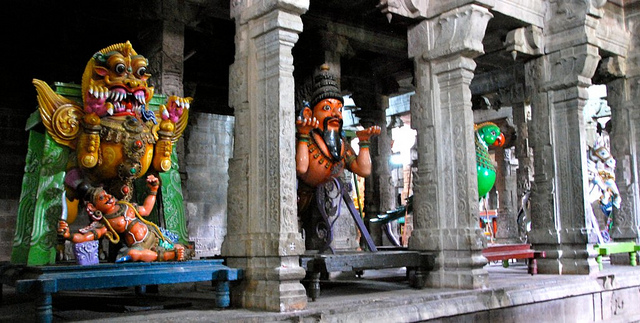 Kanchipuram is a town known for silk saris and temples. It is located about 40 minutes from the ashram, so we decided to make it a day trip. We didn't do any shopping, but the temples were quite impressive. We visited the two main temples (Kamakshi Amman and Ekambareshavara).
View the photos here.