A perfect day in Koh Lanta (2 Dec)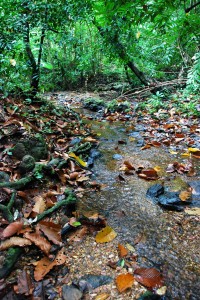 We spent an entire week in Koh Lanta and managed to have a great day of diving (we saw an underwater cave and spotted an octopus before I got completely seasick!), but did not do a whole lot else. We'd planned a quiet week with a lot of time on the beach and one day spent exploring a seldom visited part of the island by longtail boat, but we ended up with rain nearly every day.
So, by the end of our week on the island, we were more than ready to move on. Ironically, we finally had sun, so we decided to squeeze in as much as we could with the remaining time we had. We rented a motorbike and headed to the southern part of the island, which is less developed and includes an untamed national park.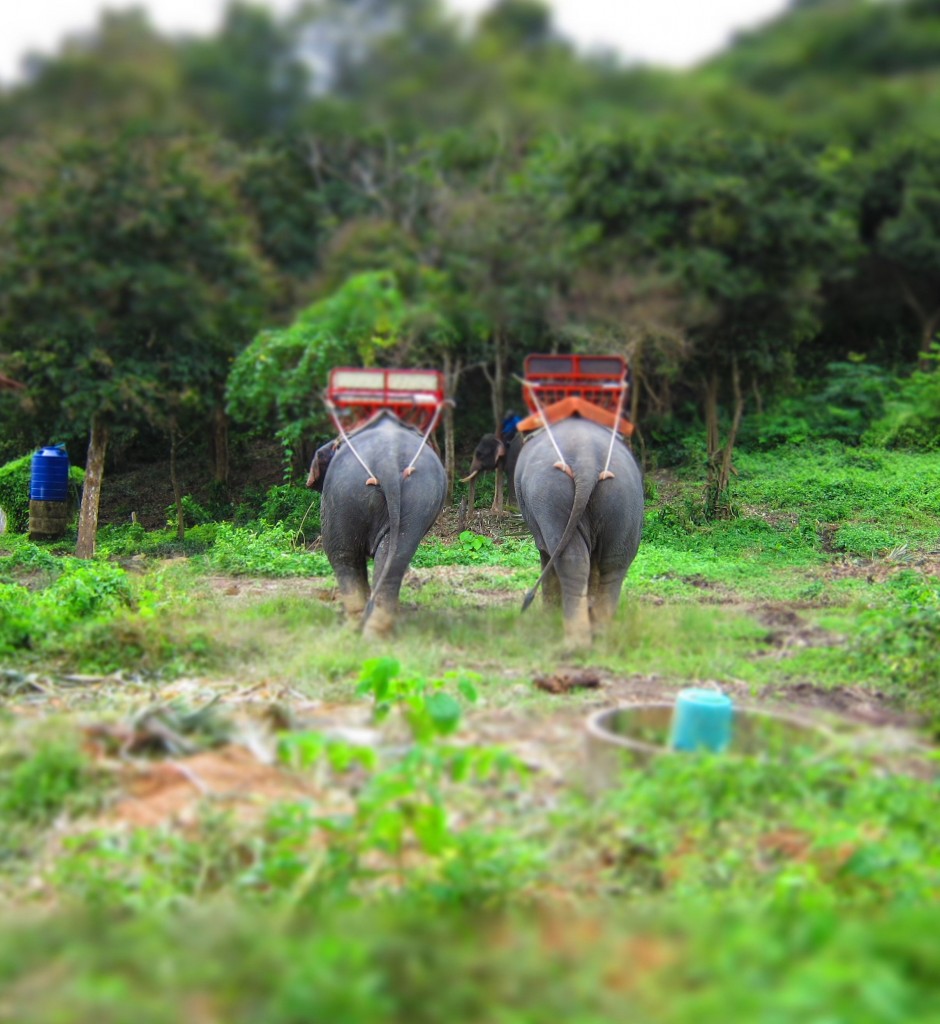 While we aren't into elephant riding, we did stop to visit the elephants that were awaiting riders before heading out on our hike to the infamous Koh Lanta waterfall – apparently, in the rainy season it is quite impressive, but they call it the disappearing waterfall – because the rest of the year sometimes you see it, sometimes you don't! In this case, the rain we'd had was helpful and we were rewarded for our trek (which was reportedly "easy," but I found rather strenuous) through the jungle with a very nice waterfall and great photo op.
On the way back north, we stopped at Shanti Shanti, where I'd seen a sign advertising homemade ice cream while driving down to the waterfall (I am not one to miss a sign like that!). Shanti Shanti sells imported Indian fabrics and clothes and the absolute best ice cream I have ever eaten in my life. We both ordered Keralan star anise flavor, but, as the ice cream is all homemade in small batches, we only got 1 & 3/4 of a dish, so the owner also brought us a dish of homemade mango sorbet as a consolation – also delicious!
We decided then to check out Time for Lime, a restaurant & bar and guest house north of our own accommodation. We'd heard the restaurant is great, but as it was out of our price range, we opted for their happy hour cocktail specials. We enjoyed incredible lemongrass and chili pepper margaritas on their beach. While enjoying these tasty drinks, we were treated to an incredible sunset. As if all this were not enough, Suhail turned away from the sun and noticed a rainbow had formed to the east. It really was a perfect end to a perfect day.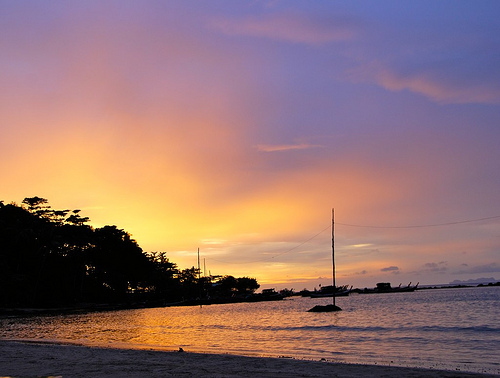 Click here to walk through our perfect day for yourself (sorry, but you are on your own for the margaritas!).

4 Comments